Commercial Sewing and Upholstery Services Serving Southern Maine and the Seacoast of New Hampshire
WE SEW SO YOU DON'T HAVE TO!
Custom Sewing and Alterations
Badger's Island Sewing Company is a full-service fabrication studio specializing in the design and manufacture of draperies, window treatments, pillows, cushions, bedding, table linens, and other fabric products for home, business, and office.
Home and Office Upholstery Services
We bring your home or office decor back to life with stunning, fresh, designer fabrics, repurposing your existing goods into contemporary, new, modern accent pieces.  Whether you're looking for custom-upholstered seating, cushions, headboards or ottomans we recreate sensational pieces worthy of your beautiful home or business. Located in the coastal area of Kittery, Maine, we frequently engage in marine and commercial upholstery projects such as boat seat reupholstering.
Design Consultation to Homeowners and Commercial Clients
We can consult and assist with design, decor, and planning of beautiful new design elements. We work with a number of well-respected interior and textile designers to choose unique fabrics and patterns to match your style.
Professional Sewing Made Simple
We provide commercial grade sewing services for homeowners and businesses alike, working with design firms, fabric designers, and interior decorators to produce top quality, one-of-a-kind items made from the finest custom fabrics.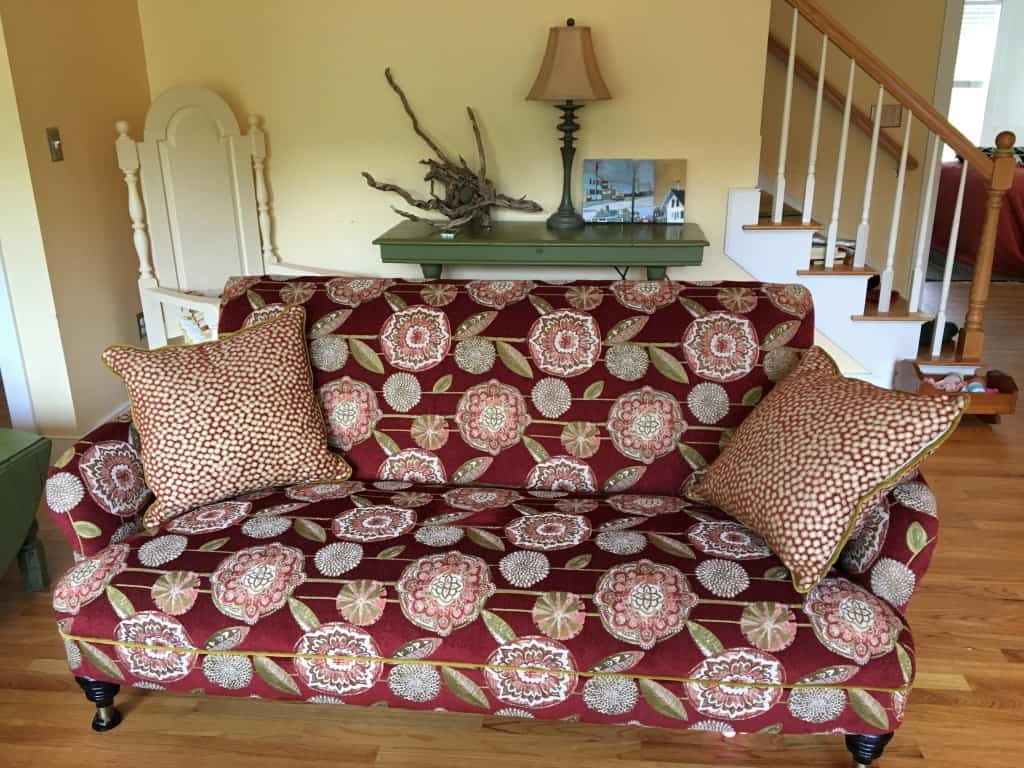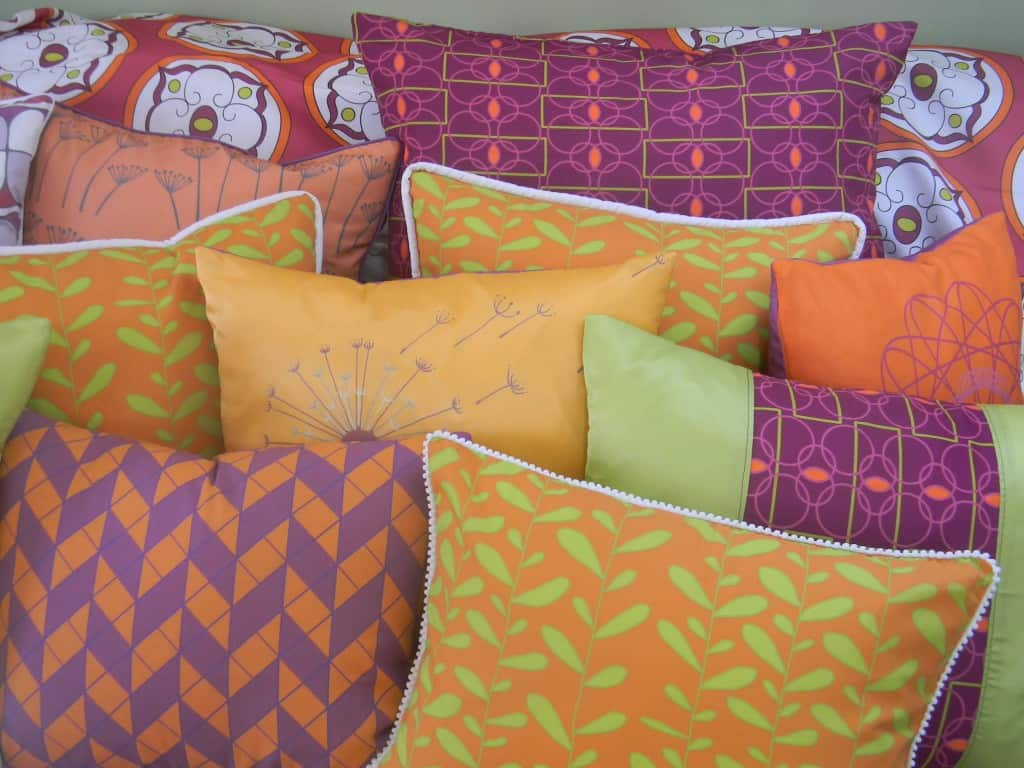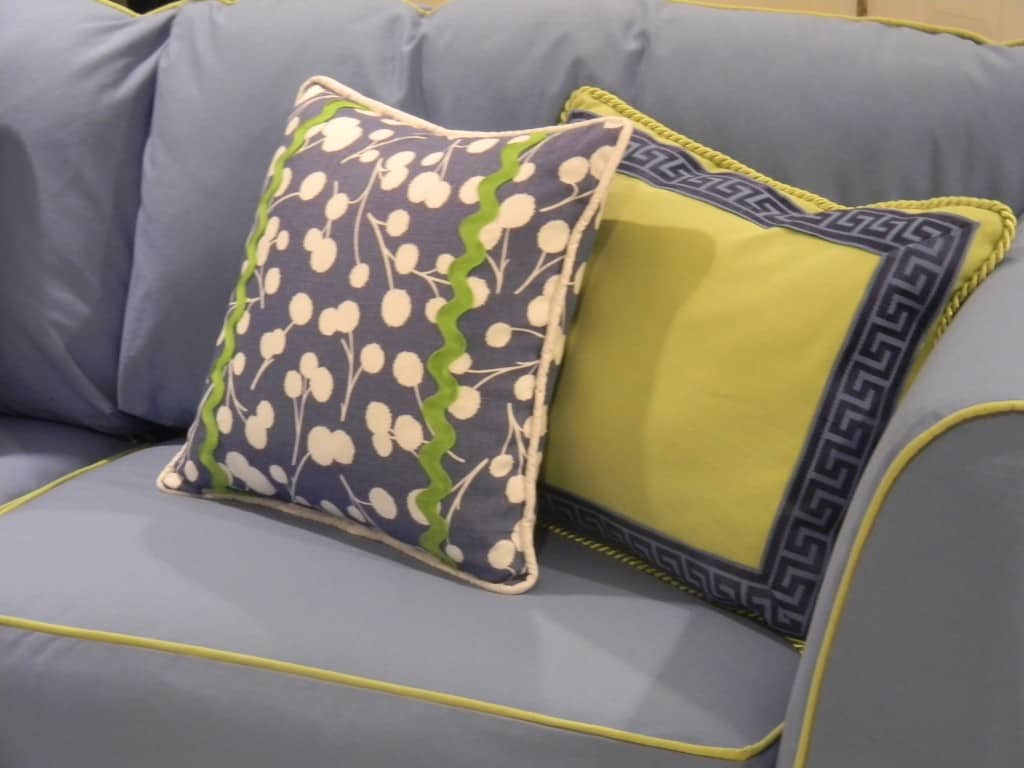 Here's a laundry list of our favorite things to sew: window and seat cushions, cushion covers, custom pillows, throw pillows, bolster pillows, draperies, roman shades, valances, slipcovers, linens and tablecloths, marine upholstery, boat cushions and boat curtains, custom patio furniture and waterproof cushions, ottomans, stools, poufs and footstools.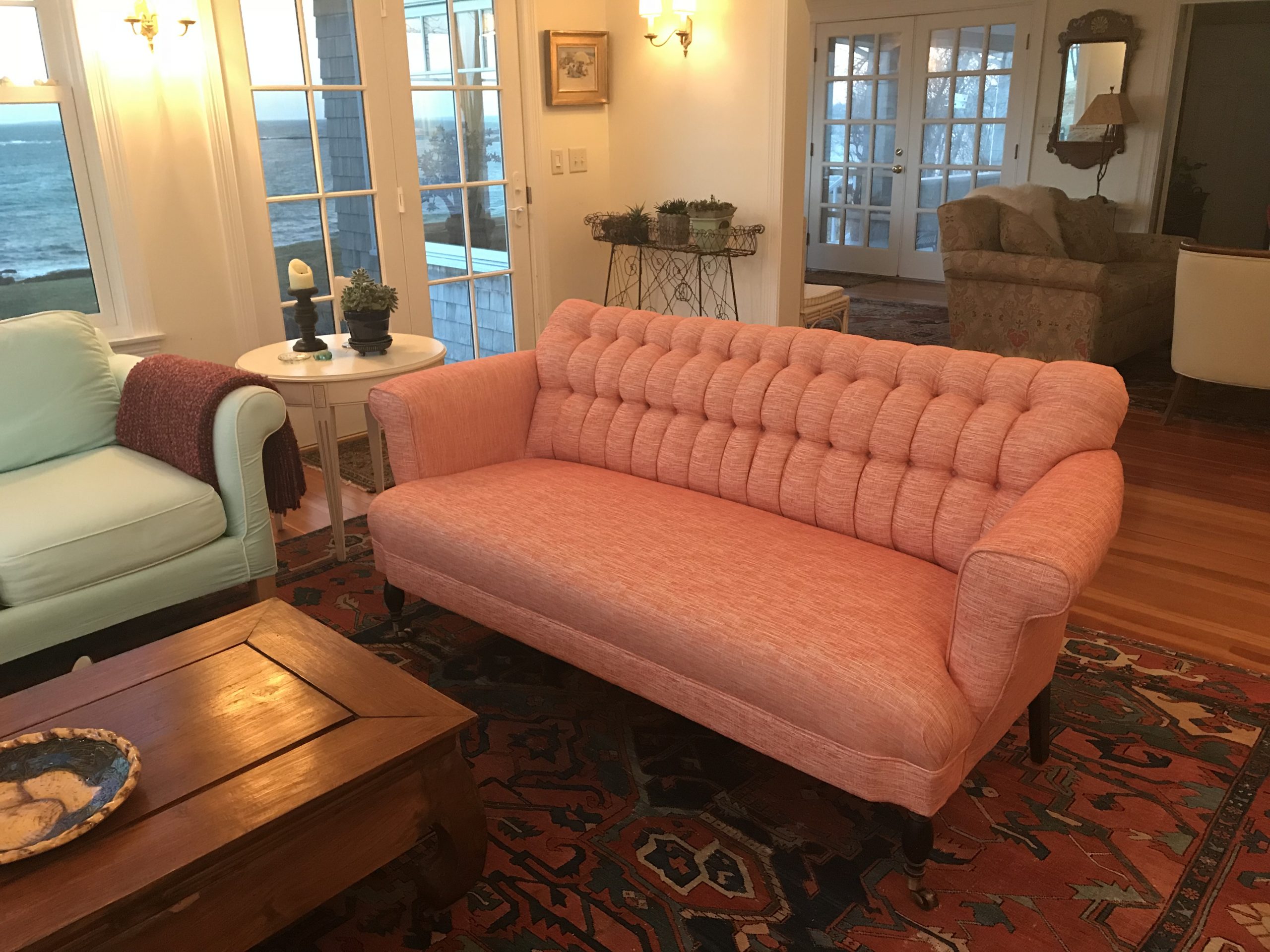 Fresh Fabrics and Designs
Bring your home back to life! Add cushions, pillows or update your window treatments, customize your bedding set or throw a new slipcover on that comfy old couch. Whatever we can dream up together – or if you have a design plan in place or are working with a decorator, if it can be sewn, we can create it!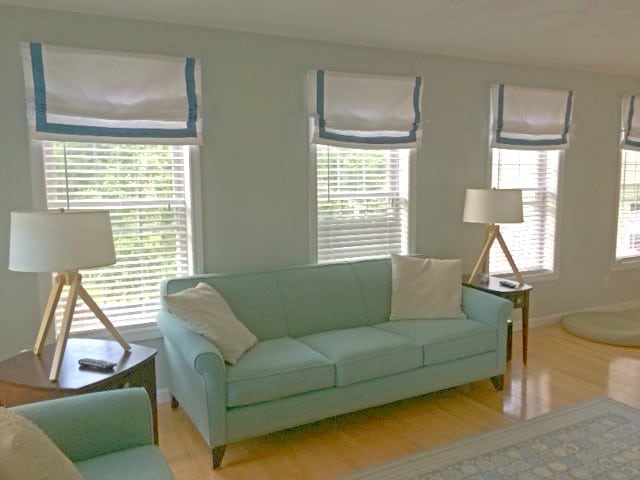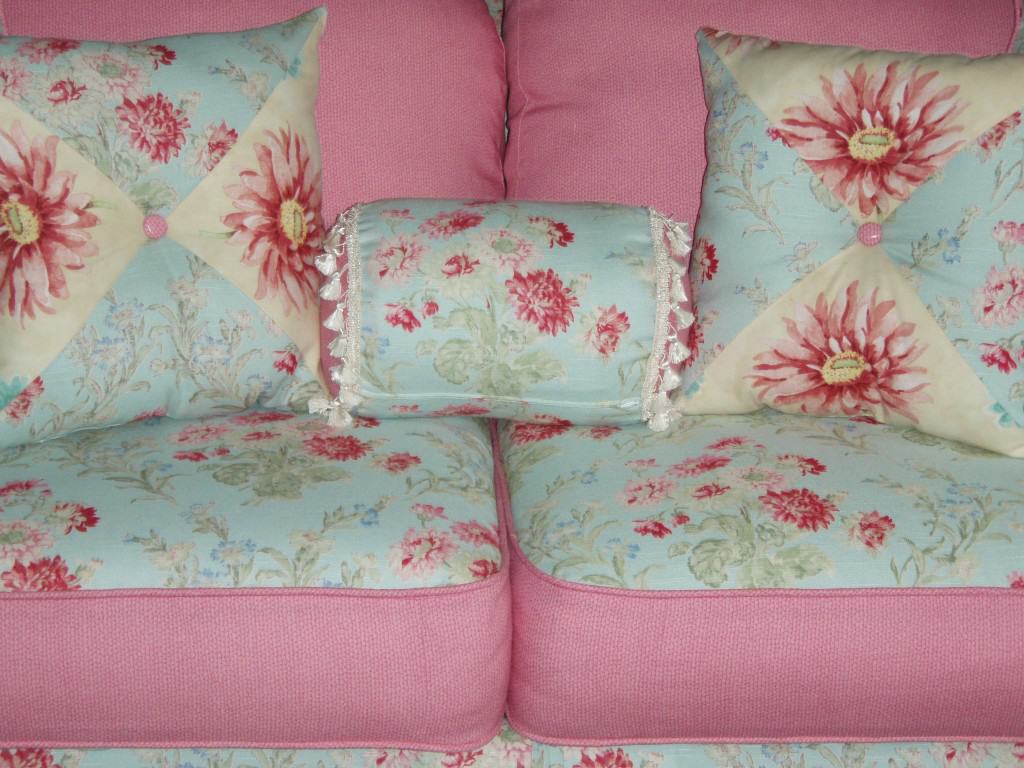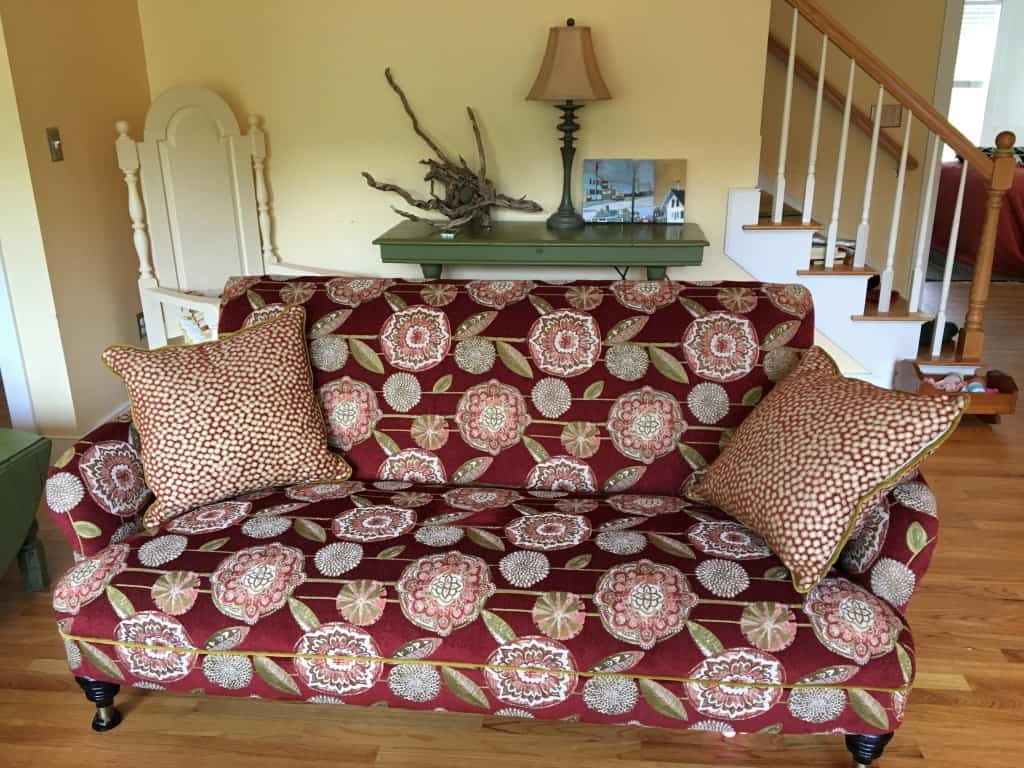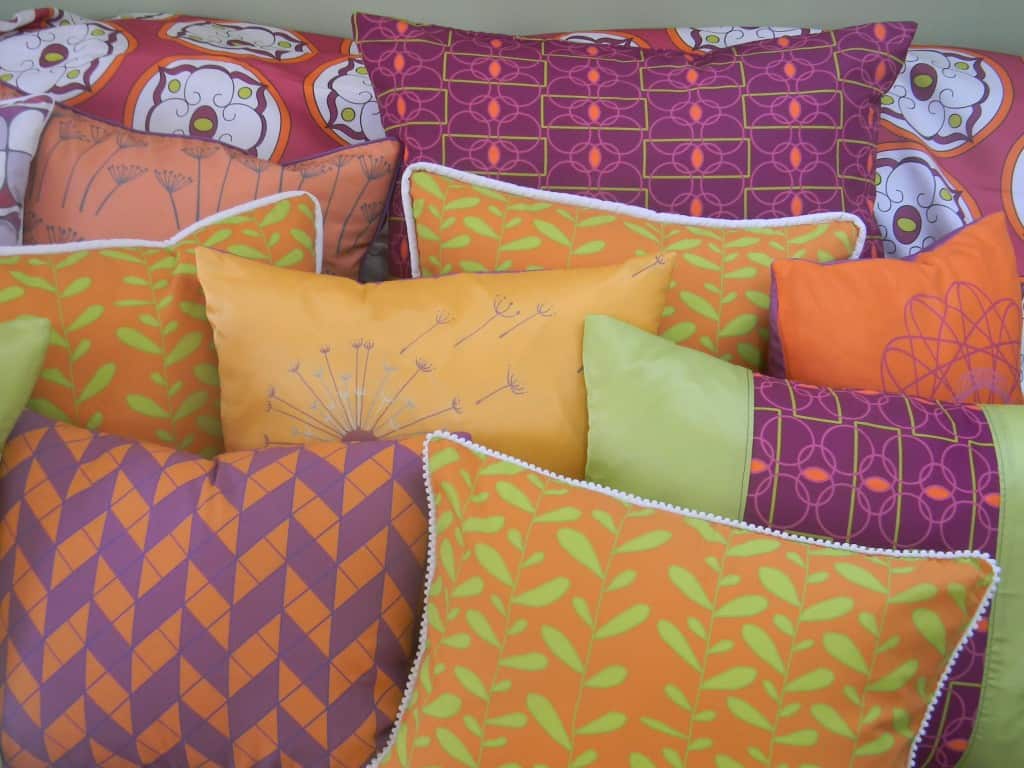 Custom Sewn, Beautifully Designed Home and Office Decor
Our sewing skills are best suited for producing home decor items and accent pieces that beautify your home or business. Our typical projects include upholstered furniture, restaurant seating and decor, window treatments, and accent pieces, but there is no limit to the projects we can tackle. In terms of materials, if you can draw a needle through it – we can sew it! We work with all types of cloth and fabrics to include: leather, linen, webbing, microfiber, wool, batting, foam, mohair, tweed, damask, velvet, vinyl, denim, suede, cotton, silk and satin, just to name a few.
From fresh to funky, upscale to shabby chic – when it comes to custom sewing custom home decor projects – we do it all!
Get In Touch
Send me an email along with a brief description of your sewing project and we will get back to you as soon as we can. You may also call us at 207.332.3755. We work with a number of home and interior design professionals locally and have access to some beautiful fabrics as well. Please note that we are not a tailor/seamstress and do not work with apparel, dresses, or clothing but are always happy to discuss projects and make referrals.
Thanks for visiting!
– Kathy
badgersislandsewing@gmail.com
207.332.3755